Picking a Honeymoon destination is arguably one of the most exciting parts of wedding planning. When all the fuss and fun of the big day finishes, you've got the chance to jet off overseas and take your celebrations international!
Living in the UK makes the lush beaches and cultured coastlines of wider Europe all easily accessible. Without further ado, here are four of the best European destinations you should consider for your honeymoon.
A perfect honeymoon destination in Europe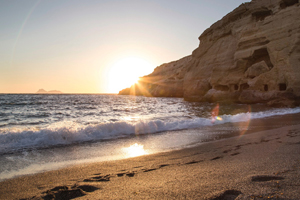 Crete
The Greek island of Crete is a newlywed's paradise. Think whitewashed homes, turquoise shorelines and quaint meze eateries where you can indulge in local specialities like Cretan salad, dakos or fried snails if you're feeling adventurous.
To really get the most out of your holiday, consider staying in a holiday rental. You'll be close to the bustling bars and restaurants of cities like Chania, but have the added advantage of being able to enjoy a more relaxed meal by the pool whenever you'd prefer a quieter night in.
Puglia
Italy's unrivalled pizzerias and placid beaches have been reeling in honeymooners for years. Puglia, a southern region overlooking the coast, captures the country's magic through vibrant ports and serene sunspots punctuated by verdant olive groves.
As you'd expect, romance and Italy go hand in hand. Lecce, a Puglian city dubbed the 'Florence of the South' comprises dramatic barqoue architecture at its finest. Marvel over the Roman Ampitheatre then snap up a cheeky photo with your new husband or wife for a memento of your honeymoon.
Costa del Sol
Whether you're after the glitz and glamour of Marbella or a more secluded getaway to Mijas, a hillside town a few miles inland, the Costa del Sol is a staple of a European honeymoon destination. Eat tapas in a Spanish plaza, or sip sangria as the sun goes down.
Spain's prized sunshine region is aptly placed on the country's Mediterranean coastline. For a truly romantic experience, take a paddle boat out and let the warm coastal breeze wash over you as the day passes gently by.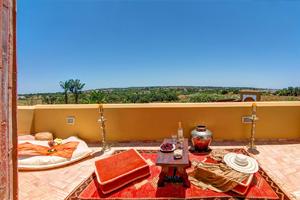 Algarve
Portugal's sun-swept Algarve is famous for more than just golf courses. Other than the wide range of golden sands on offer, trips to the region offer up swanky marina, delicious Portuguese seafood (on top of other local delicacies like piri-piri chicken) and the odd dramatic Moorish castle to boot.
The Algarve clocks up roughly 96 miles of Atlantic coastline, so there's no shortage of spots for you to watch mesmerizing Portuguese sunsets. If you're in any doubt of where to do so, though, a trip to Luz (a small parish near Lagos) draws in beaches, cliff walks and that lovable Portuguese charm in abundance.
Ready to take your wedding plans further? Take a look at how you can save a few pennies on your big day.
Image credits:
First image right: Photo by Milada Vigerova on Unsplash
Bottom Image by Villa Plus