WEDDING season has arrived and a luxury men's brand has the perfect range of statement socks, to complement a range of styles, this season.
The London Sock Company are offering a bespoke wedding service for their elegant and colourful products, ensuring the groom looks his best from head to toe.
Customers can personalise their socks, using the specialist embroidery package, adding their initials, the special date, or whatever takes their fancy, so they'll have a lasting memento of the big day.
It's also a perfect opportunity for the groom to thank his best man by gifting him a pair of socks, packaged up in a luxury box, accompanied with a personal message.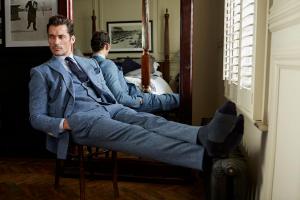 Brand ambassador and investor, David Gandy said: "Statement socks are really having a moment right now but it's so important to get it right, especially on your special day.
"The attention to detail the brand has is one of the many concepts I fell in love with and is why I ended up investing in them."
Within the stylish range, Gandy, 'GQ's Most Stylish Man', has his own collection - with 10% of sales generously being donated to the company's nominated charity, Style for Soldiers.
The founders, Ryan Palmer and Dave Pickard started their journey with a simple observation; that people really do notice your socks.
Palmer said: "Our stylish socks are a perfect fit for classic, traditional British weddings, and so we wanted to provide our customers with something truly personal for the groom and groomsmen."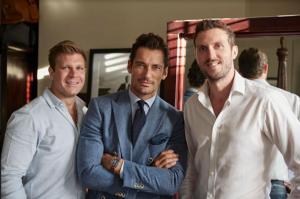 Ryan and Dave are ex corporate professionals who left their jobs in the City of London with an ambition to create a truly exciting and aspirational menswear brand, focused on quality, assured style and social responsibility.
They're now on a mission: to help modern men add style, personality and be noticed for the right reasons by simply wearing quality, stylish socks.
Their inspiration stems from Victorian Britain, an age of true elegance and class, where the British Gentleman made his mark around the world. The London Sock Company have captured the sense of assured style, sophistication and British heritage and made it relevant for today's gentlemen, inspiring them to have more confidence.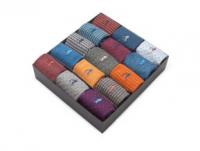 All of their products are knitted from the highest standard - they challenge, test and refine their sock knitting methods at every stage, focusing entirely on the quality, comfort and fit of the socks. 
Clients include high profile actors, Daniel Craig, Chris Evans, Ryan Reynolds, Casey Afleck, Matt Smith and Tom Hiddleston. 
For more information regarding the wedding service, visit the website: https://www.londonsockcompany.com/bespoke-wedding-sock-service-groomsmen-sock-gifts/
Event Date:
Tuesday, June 27, 2017 - 13:45