Getting married is such a precious and joyful day. It only fits to celebrate such a union with a honeymoon that fits the couple's interests best! While some prefer a leisurely lounge on the beach sipping Pina Coladas, others might prefer a honeymoon full of culture or adventures! We've teamed up with Compare&Choose to highlight the best honeymoon destinations that are more than a beach holiday while still just as romantic!
Naples, Italy: immerse yourself in food and wine
Pizza is believed to have originated from here, so you're bound to experience the best pizza you've ever had made in an authentic wood-burning oven! If pizza isn't your cup of tea, aubergine parmesan also originates from Naples. It's also a port city, so there is fresh seafood in abundance. Pair any meal with local wine. Add that to the beautiful pastel coloured architecture and the historically celebrated centre of Naples and you've got a honeymoon immersed in culture and food.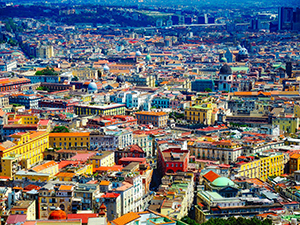 Buenos Aires, Argentina: experience the latino passion
Home of the Tango, Argentina has romance and passion seeping out its pores. 
Visit Buenos Aires for immersive cultural experiences - the museum for Latin American art, colourful La Boca neighbourhood or watch Tango performances at Milonga. The Museum of Fine Arts in Bueones Aires is world famous for hosting works by South American artists and big names such as Van Gogh, Monet and Picasso.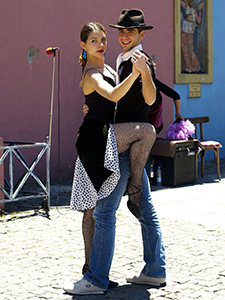 Norwegian Fjords, Norway: see the reflection of Northern lights in your partner's eyes
Take a cruise around the Scandinavian coast to enjoy the beautiful landscapes. This honeymoon needs to be timed between March and October to make it extra special and witness the Aurora Borealis. 
On this trip, you'll discover charming little streets in cities like Bergen, enjoy Nordic cuisine at Norway's gastronomic capital Stavanger and enjoy some of the amazing on deck activities such as SPA, evening entertainment and room service!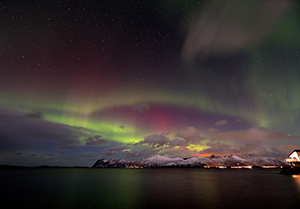 Mullerthal, Luxemburg: for the lovers and hikers
Also known as Luxemburgs little Switzerland is the best romantic spot for those that love hiking. It's the oldest city in the country, and so considered a historic hot spot. 
Take the Mullerthal trail challenge for an active and adventurous honeymoon. Discover natural phenomena such as luminous moss, romantic brook valleys and witness Echternach's Dancing Procession, event that in 2010 became recognised as UNESCO's Intangible Cultural Heritage.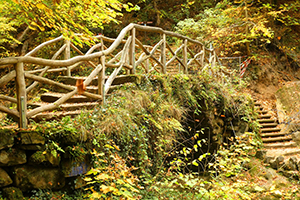 Jamaica: reggae, rum and bamboo rafting
Honeymoon in Jamaica is a one-stop destination; it has it all: white sand beaches, excellent music, wildlife and exceptional cuisine.
Visit Scotchies for local foods, especially famous for jerk chicken or pork. Explore the music culture in Jamaica, learn more about the birth of reggae and it's world-famous pioneer Bob Marley. All while enjoying the local coffee or if you're in the mood for something stronger local rum.  Float down the Rio Grande on a bamboo raft. For the more adventurous couples, ziplining through Jamaica's rainforest will be a must do!