Although we may spend months planning how we want to look on the big day and spend plenty of the correct products and a pro to do the apply sometimes unfortunate things can happen so these Beauty products are the ones you didn't know you needed on your wedding day….but they're handy to have anyway.
Top beauty products for your wedding day
For your skin
With all the nerves before walking down the aisle, the constant flash of the camera and dancing the night away afterwards you can leave your skin looking a tad shiny and oil. Minimise the shine with Embryolisse Hydra Mat Created with a unique formula, this refreshing treatment nourishes the skin for optimum moisture (a sugar derivative acts like a micro sponge for long-lasting moisturisation) with a long-lasting matt HD effect for a flawless look.  Enriched with a corn starch derivative it will absorb excess sebum and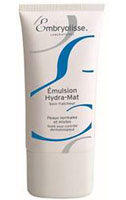 reduce shininess and its cooling gel texture will penetrate the skin leaving it soft, smooth and matt all day.   Skin will be left hydrated, soft, radiant and flawless. See more of the Embryolisse range here.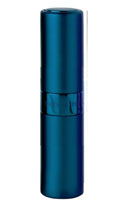 Perfume
It can be hard to maintain your desired wedding scent all day long, which is why the Twist & Spritz. This handy 8ml atomiser is available in a range of beauty colours​​ (perfect to pop into your clutch bag) ready to top up throughout the big day and night!  What's even better is these come in colours suitable for men as well, so the groom can top up his fragrance as the day goes on as well. View all the Twist & Spritz products here.
For your hair
With y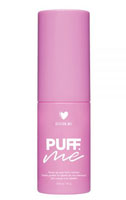 our hair being done hours before the big moment of walking down the aisle and the reception going into the early hours of the morning, the struggle to keep our hair looking thick and voluminous can be hard – keep Design.ME Hair Puff.ME to hand. This fantastic powder spray helps to give instant volume that's full of bounce without stiffness. For those with slightly thinner hair there is also Design.ME Hair Puff.ME Light. You can purchase the Design.Me products from here.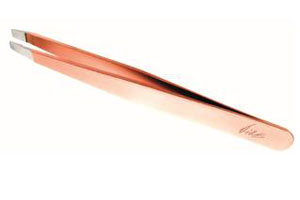 For your brows
Nothing worse than getting to the moment before your wedding and noticing a hair out of place! So why not keep Rubis Tweezers in your bag ready to save the day.Originally designed to help place stones into Rolex's, Rubis luxury tweezers are now a staple for beauty lovers being extra precise and ergonomically designed – giving you the brows of dreams! Dubbed the "Ferrari of tweezers" by make-up guru Bobbi Brown, Rubis Tweezers are individually crafted and finished by hand to ensure perfect tips' alignment and the highest precision in removing unwanted hair. Ergonomically designed, all tweezers are made of resilient, antacid, stainless steel and can be sterilised in acid or boiling water at any time. Demonstrating Swiss quality at is finest. You can find more information on Rubis products here.