How to think outside the box for your wedding catering
The food and drink you serve at your wedding plays a huge part of your big day. In fact, the catering is likely to be one of the biggest expenses, so it's vital you get it right. There's so many choices and options when it comes to wedding food and drink, so how do you pick the right menu for your big day? If you're looking for unusual cuisine to surprise your guests, reflect your personality as a couple and ensure the catering is remembered for many years to come, it's time to 'think outside the box' and weave some creative spirit into your wedding menu.
Venus Bridal, specialists in diverse bridalwear, provides some tips on how to think outside the box for your wedding catering.
Unusual wedding cake designs
The cake does of course take centre stage in your wedding cuisine so why not make your cake stand out to the maximum?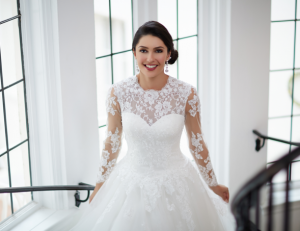 Make a real statement by opting for a beaded wedding cake that's encrusted by a maze of shiny beads of all colours and sizes. Such is the wow factor of these stunning beaded cakes that they've been dubbed as being a top wedding cake trend of 2017. 
If you're having a tropical themed wedding this summer, opt for a wedding cake with a difference that's in keeping with your theme – the tropical wedding cake, doused in tropical features such as pineapple chunks, topical flowers and even models of tropical birds made from icing. 
Street food vendors
Street food vendors or wedding food trucks are a hot wedding trend right now, serving food on your big day in a memorable and definitely 'outside the box' way!
From converted horseboxes serving tasty pulled pork sandwiches, to retro caravans providing Thai street food, food trucks and street vendors would make a great touch at a wedding, particularly hippie or vintage-style weddings with a festive vibe. 
Doughnut walls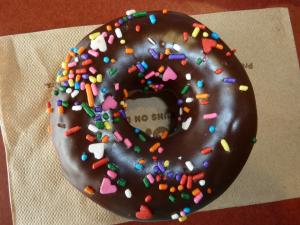 Yes, you did read correctly, doughnut walls! Bring a scrumptious touch to your wedding by encasing a wall in doughnuts, yes edible doughnuts! Simply tap hooks into a wall and place a doughnut for each of your guests on the wall. This colourful display of delicious doughy doughnuts will not only look great but will create a sure-fire talking point and the perfect backdrop for those wedding photo snaps. What's more, the wedding pudding will be taken care of! 
A speciality bar with personalised cocktails, craft beers, gin and tonics and other drinks
What's the bride and groom's favourite tipple? Which drinks do your guests enjoy? Having a speciality bar installed at your wedding that serves your favourite drinks, would make a great feature on your big day. 
Serve drinks from your speciality bar with the wow factor, such as cocktails infused with the fruits of the summer and craft beers made at a local brewery. 
Bring some additional spice to your speciality wedding bar by personalising bottles, glasses and champagne flutes with statement-making message such as "just married" followed by the name of the bride and groom. For those non-drinkers, why not make your own tailored Mocktail, mixed with your favourite freshly squeezed juices? Or go even further by placing tags on the drinks with your guests' names on them, for a truly personalised touch!
Marshmallow plants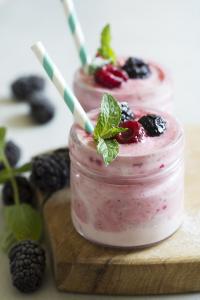 For brides and grooms with a sweet tooth, a marshmallow plant might be just up your street. Simply spike a marshmallow onto each individual twig on the plant and let your guests nibble away at your scrumptious and quirky wedding feature!
Locally sourced, organic produce
Make a sustainable statement at your wedding by ensuring all the ingredients, dishes and drinks are made from locally sourced, organic produce. 
Organic produce that is locally grown comes with many environmental benefits, inducing reducing the carbon footprint of the produce by eliminating the distance the food travels. Another key sustainable benefit of organic food is that it doesn't require synthetic or petroleum-based fertilisers to grow the produce, resulting in less soil and water contamination. 
It's your wedding and it's time to get inventive, original, quirky and memorable by thinking outside the box for the catering on your big day.
This blog post was written by Venus Bridal, specialists in beautiful and diverse bridalwear for brides, bridesmaids and mother of the brides. Make sure your wedding dress is as striking and memorable as the catering, with Venus Bridal's stunning range of dresses.