By Kate Beavis
So often we see amazing new dresses for the bride and even bridesmaids but what about something different for the groom? With more couples choosing an alternative wedding, whether it be boho, festival or vintage, getting a suit to match the look can be a tricky one.
Let us introduce you to 20th Century Chap, a vintage inspired menswear collection aimed at the dapper gent or the hipster groom.  Think Don Draper cool, with a bit of Peaky Blinders mixed in, with pieces that are closely based on the early designs from the 1930s-1950s.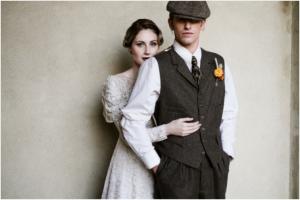 Key details that make this the perfect vintage suit are the high waisted fish tail trousers and button tops to attach your braces to. Team with a spear point collar shirt based on the 1940s utility designs with long sleeves that need garters to hold them in place (back in the day they made only long sleeves so that they would fit everyone) to finish the look.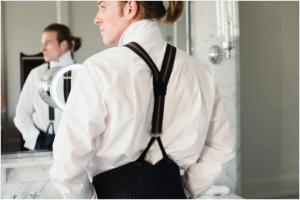 For a whimsical, festival wedding why not choose a coloured suit such as this green wool 3 piece, and wear with a bow tie and matching cuff links. The waistcoat is based on a 1930s design; the rever collar and 6 buttons are both key looks from this period. The colour will match the woodland surroundings and work perfectly with a long flowing boho wedding dress. Add a flower pocket instead of a button hole to add more colour (and match the bride's flower crown!).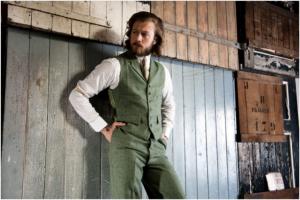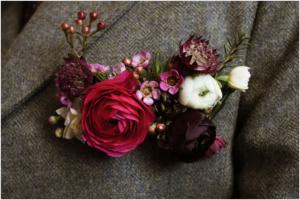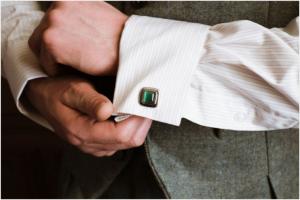 For a city vintage wedding, the dark navy wool 3 piece suit is perfect, worn with a hat for added cool. It has an effortless style to it, and can be worn again and again after the big day.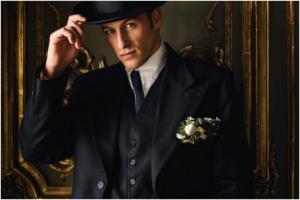 Having a rustic, country wedding? Then ditch the jacket and choose a grey herringbone suit with the classic 1920s Peaky Blinder hat. Instead of a usual button hole, go for some dried flowers for that extra rustic charm.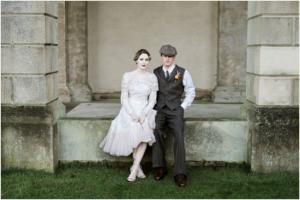 All suits are designed and made here in the UK so a great choice for an ethical wedding too.
CREDITS:
Photography: Claire Macintyre
Styling: Kate Beavis from Magpie Wedding.
Location: Cliveden House
Suits and accessories: 20th Century Chap
Shoes: Modshoes
Dress: from Magpie Wedding
Hair: Hair That Turns Heads
Makeup: Viktoria Kohl
Flowers: Bloomologie
Event Date:
Monday, July 10, 2017 - 09:45