Deciding on a smart outfit for a Summer wedding is never an easy task, especially as social media can provide a record of your chosen attire for many years to come.
You've got to get it right, so we've called upon the experts at Dobell Menswear for some style advice. The chances are, you'll rubbing shoulders with those old school or university friends, some of whom you won't have seen for many years, if not decades. With this comes added pressure to be looking your very best. So, how do you stand out from the crowd on the big day, and be talked about when people look at the wedding photos for all the right reasons?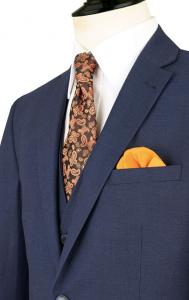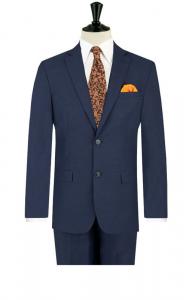 Bradley Cooper and Gerard Butler made the blue suit fashionable again back in 2013 when they wore the matching attire to Wimbledon, says Keith White, formal wear expert at Dobell. This Summer, this classic suit choice has been brought back to life again with a twist to update the look for 2017. The classic deep tones of navy look great this season when paired with a textured paisley gold skinny tie and pocket square. This is really one of  this wedding season's hottest colour combos. If the bride and groom are lucky enough to see some sun when the big day rolls around, this outfit choice is a fresh, smart looking, yet versatile option. Not only will you stand out, this take on a classic look is a modern wedding suit option that suits all. It also doubles up as an outfit option post wedding that you can cherish for special occasions in years to come, so although often seen as an investment piece, this is one suit that's fitting for all manner of occasions from job interviews to formal events and parties. One thing's for sure-it suits you!