Mother's Day-spring 2016
Pop into your nearest Lush and discover a new range of inventions arriving soon to shops nationwide.
Available from the 29th February 2016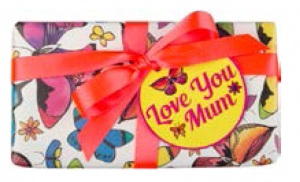 The gift of pampering baths, to be enjoyed in absolute peace and quiet. These two luxurious bath products are carefully packaged
in handmade Khadi paper, made by an organization in rural India which uses material offcuts to create beautiful papers. Vegan
Contains... Rose Bombshell bath bomb; A French Kiss bubble bar
£10.95 each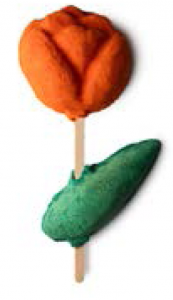 NEW! Tulip reusable bubble bar
Calming floral embrace
As the rich, vibrant head of this Tulip blossoms into a thick blanket of bubbles, clary sage, ylang ylang and jasmine absolute tiptoe towards the senses, wrapping them in a calming embrace. Swish the entire flower in the bath at once or use a little at a time to prolong the floral fantasia. Vegan
£5.95 each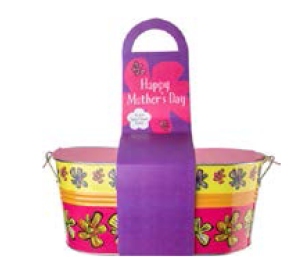 NEW! Happy Mother's Day gift set
This pack is filled with the sunniest uplifting products to help re- charge her batteries and pamper mind and body. In a re-usable tin for her to plant her flowers or put her favourite bath bombs in. Whether it's a quick wash with Sunrise soap or a long, uplift- ing Think Pink soak, there's something to make her feel appreci- ated every day.
Contains... Rose Bombshell bath bomb; Think Pink baht bomb; Sunflower bubble bar; Yuzu and Cocoa bubbleroon; Sunrise soap; Helping Hands hand cream; Lemony Flutter cuticle butter; Yummy Mummy shower cream.
£35.50 each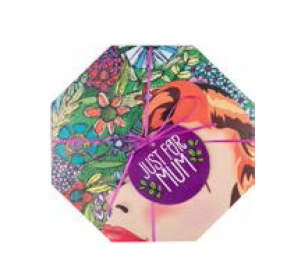 Five fabulously pampering soaks await the mum who opens up this pretty package. If mum fancies it, there's one for each day of the working week, or she can have some truly luxurious weekend baths. Vegan
Contains... Intergalactic bath bomb; Twilight bath bomb; Guardians of the Forest bath bomb; Yoga Bomb bath bomb; Rose Bombshell bath bomb
£23.50 each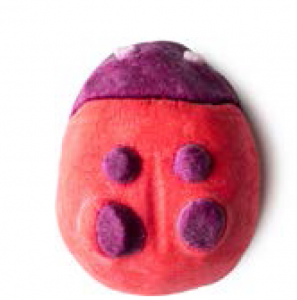 Snug as a bug in the tub
This friendly little ladybird wants to take you under its wing and run you a hot floral bath, filled with sweet geranium oil to aid relaxation. A little peppermint oil gives a menthol hint to this flowery mix, helping to revive and uplift your mind and body.
Vegan
£3.95 each
NEW! Sunrise soap
Dome sweet Dome
Grab hold of your own little piece of the red planet, formed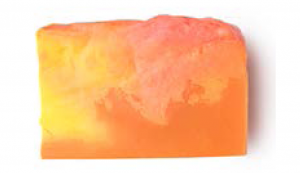 by layers of juicy tangerine and brightening Sicilian mandarin oils and lather up an extra (terrestrial) toning lather. Dig deeper still to discover a soft murumuru and organic silken tofu core. Vegan
£4.25 per 100g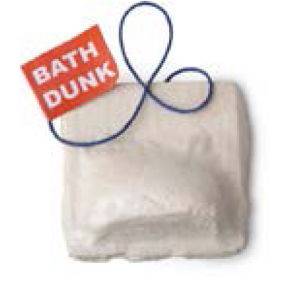 NEW! Flowering Tea reusable bubble bar
Just your cup of tea
Turn your bath into a giant tea cup of hot, floral, brew with uplifting neroli and rosewood oils. Allow your mind to drift
as you float amongst the exotic blue cornflowers and sunny orange flower absolute. Simply hold this reusable bubble bar under running water to release its beneficial blend. Vegan
£4.95 each
Rose Bombshell bath bomb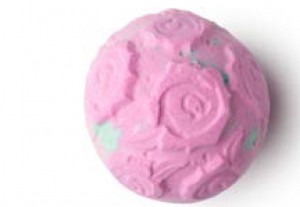 Bursting with yellow rose petals, this bomb is a floral spectacle in your bath. Rose absolute blends with rose oil, Sicilian lemon and floral geranium oils for a beautiful, skin-softening experience. Vegan
£3.95 each