Why you should consider going all organic for your first slice as a married couple
There's no doubt that the wedding cake is one of the most important aspects of the day – the style, flavour, and how many tiers all considered. But have you ever thought about the ingredients that make up your cake?
Celeste from The Organic Wedding Cake Company has created a whole business off the back of her love for organic produce and the demand for organic cakes. She's been buying organic for over 15 years but has been baking cakes for a lot longer and so it was only natural to bring the two together as a business.
The organic and Fairtrade ingredients used produce delicious and moist cakes. The range of mouth-watering cake flavours include flavours such as: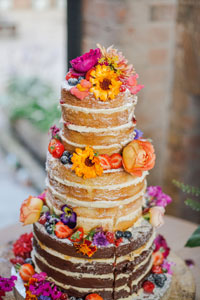 • Zingy lemon cake with passion fruit buttercream
• Rich vanilla sponge with Cornish salted caramel buttercream
She can also decorate your wedding cake with beautiful fresh organic edible flowers as well as fresh fruit and summer berries. All of Celeste'swedding cakes can be made gluten free and some can be adapted to dairy free and egg free and she even offers vegan wedding cakes.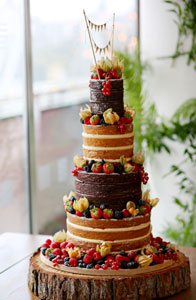 From modern naked cakes, to buttercream and ganache decorated cakes and baked traybakes and treats, there is something for every type of wedding and theme. 
The Organic Wedding Cake Company was granted organic license with the Soil Association in July 2017 and is helping to promote the month-longcampaign 'Organic September' - raising awareness of organic and eating food as it should be.
The bakery is based in Nottingham but are happy to deliver your cake outside of the East Midlands, subject to Terms and Conditions; please take a look at the website to see if they can deliver to your area.