Dingle Original Gin and Dingle Distillery Vodka, the Irish artisan craft spirits, produced in The Dingle Distillery, County Kerry, Ireland both launched earlier this year in the UK, and they've proven to be the key ingredient in some delectable cocktails! 
They include some gin and vodka sharing cocktails, some twists on the classics and some slightly more unique options! ​Equally all could work for a hen party, and the slimline version is ideal for the bride to be who's watching her figure! 
The Dingle Mo-gin-to
Dingle Original Gin replaces rum in this twist on a summer classic, and with crushed ice to keep it cool all the way down, this drink is the perfect sunset companion.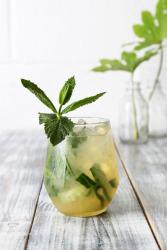 INGREDIENTS:
50ml Dingle Original Gin
Cucumber
5-6 Fresh Mint Leaves
20-50ml Pressed Apple Juice
20ml Lemon Juice
20ml Elderflower Cordial
10ml Gomme/Simple Syrup
Crushed Ice
METHOD:
Muddle cucumber and syrup into a pulp in the base of a glass
Smack the mint and add to the mix. Add the crushed ice to the top of the glass.
Pour in the lemon juice, elderflower cordial and gin.
Churn the contents of the glass, distributing the mint and cucumber evenly
Add more crushed ice and top with the apple juice.
Serve immediately
The Dingle Gin Fruit Salad
Entertain in style with this refreshing summer punch cocktail style recipe, which can also be made and batched in advance to take to picnic's / summer BBQs. Serve up in a bowl or giant mason jar and let people help themselves. A fruity gin based rival to the classic English Pimms.
INGREDIENTS: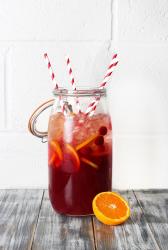 70cl Dingle Original Gin
35cl Mineral Water
12cl Creme de Framboise
12cl Creme de Cassis
35cl Lemon Juice
12cl Sugar Syrup
75ml Orgeat Syrup
1-punnet raspberries
2 oranges sliced in half moons
2 lemons sliced in wheels
75cl Brut Champagne
METHOD:
Combine all ingredients except champagne in a good-sized serving punch bowl and refrigerate for 4-5 hours.
To serve, add large ice chunks and top with the champagne
Gently stir and ladle out with fruit.
Serve immediately
The Dingle Bouquet
A floral summer inspired cocktail which can be created in batch or bottled into miniatures as a gift/picnic serve. Beautifully instagrammable and the perfect tipple for flower show season.
INGREDIENTS: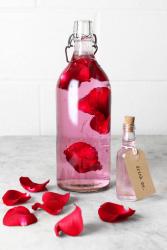 350ml Dingle Original Gin
1 cup Rose Petals
75ml Orange Blossom Water
20ml Violet Essence
1 Vanilla Pod
METHOD:
Add all the ingredients to a sealable container and allow the gin to infuse for 24-48 hours.
Strain out the solids and petals and either serve immediately or decant into miniature bottles.
Perfect as a champagne topper with a splash of strawberry liqueur to sweeten, or serve with soda water for a refreshing floral cocktail.
The Skinny Dingle
Keep it cool and low calorie this summer whilst you get beach body ready.. whilst still tantalising those taste-buds. Spruce up your Dingle Original Gin with the addition of some exciting bitters: tonic, peach, cucumber or grapefruit all work wonderfully as the 'salt & pepper' of drinks mixology in this classic go-to summer drink.
INGREDIENTS: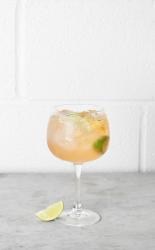 35ml Dingle Original Gin
2-3 dashes Flavoured Bitters e.g. peach, cucumber, grapefruit etc.
2 squeezes of fresh lime
Soda water
METHOD:
Fill your chosen glassware with ice and squeeze and drop in lime wedges.
Pour over the Dingle Original Gin
Add dashes of chosen bitters
Top with soda and serve immediately
The Dingle Mint Choc Chip
Chill out with a grown up ice cream cocktail – an adult version of the classic mint choc chip favourite.
INGREDIENTS: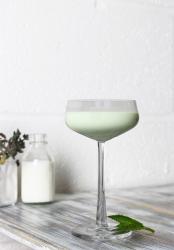 25ml Dingle Original Gin/Dingle Vodka
15ml Crème de Menthe
10ml Crème de Cacao Brun
10ml Crème de Cacao blanc
50ml Single Cream
5ml Vanilla Syrup
Ice
Mint leaves to garnish
METHOD:
Shake all ingredients vigorously to chill and dilute.
Fine strain and serve straight up
Garnish with single mint leaf
For a lighter version, or for those lactose intolerant, soya/almond milk can be used to substitute the single cream
The Dingle Original Gin Cucumber
Stay cool as a cucumber this summer with this refreshing summertime cocktail!
INGREDIENTS: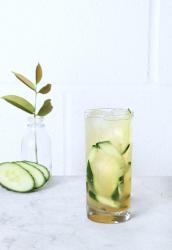 40ml Dingle Original Gin
25ml Lemon Juice
10ml Sugar syrup
2" sliced cucumber
2 Dashes Cucumber bitters
20ml Elderflower liqueur
METHOD:
Thinly slice cucumber and cut into batons
Place in a tall glass and add the bitters and sugar syrup
Fill to the top with crushed ice
Pour over the lemon juice and Dingle Original Gin
Churn to mix and distribute the cucumber throughout the drink
Top with additional crushed ice and slowly 'bleed' the elderflower liqueur on top of the drink
Garnish with a cucumber slice
Event Date:
Wednesday, August 16, 2017 - 11:30