Just because summer is over doesn't mean you can't get away to somewhere fabulous for your winter honeymoon. Europe has many destinations on offer which would suit every couple, from mountain walks to an overnight stay in an igloo the possibilities are endless to try something new. 
The experts at the Baltic Travel Company have put together 10 destinations which you can enjoy for your honeymoon getaway, expect to be amazed at what Europe has to offer. 
Top 10 destinations for a winter honeymoon
1) Finnish Lapland 
If you are looking for a winter wonderland then look no further. Lapland suits those who enjoy both the hustle and bustle of towns and ski resorts alongside the quiet allure of the wilderness. Finnish Lapland is an exotic region in northern Finland, exclusive for its round-shape rugged mountains, pine forests and pristine lakes it really is a picture-perfect setting. Visiting the magic in winter means you will experience the polar night, this is when the sun doesn't rise at all! An extra bonus is that the Northern lights are visible almost every night, making Lapland one of the best places on Earth to experience them and even better if you sleep in the Aurora Bubble you can see them dance across the night sky right above your bed!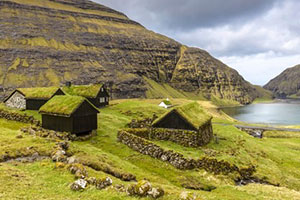 2) Faroe Islands 
Named Europe's best kept secret for a reason, Faroe Islands is a small archipelago of 18 islands located in the North Atlantic Ocean. The islands boast striking views typical of volcanic islands like windswept mountains and roughed coastlines. A sight to see is the Mulafossur Waterfall, with visitors saying it resembles a fantasy novel as the water falls over the cliffs, of Vagar Island into the ocean below with the glistening green hills of Gasadalur village playing a stunning backdrop.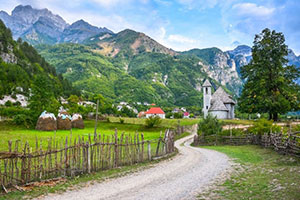 3) Albania 
An isolated hidden gem in Europe, Albania represents its rich cultural history with the traditional villages and archaeological sites. Ideal for those who like peace and quiet due to the country's isolation, the holiday will take you back in time through their traditional countryside villages in where life is still going on as it did decades ago. Albania offers a heap of unique attractions, with stunning mountain scenery and a growing capital in Tirana. Tipped as Europe's newest holiday hotspot, escape to the Albanian Riviera for glorious golden sands and clear water, in the winter the climate stays Mediterranean and the Adriatic warm.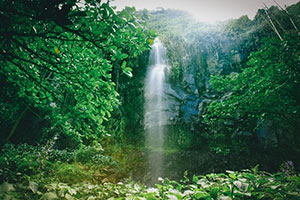 4) Reunion Island 
Sounds intriguing, La Reunion is a diamond located East Madagascar in the Indian Ocean. With immense beaches, glistening waterfalls and being home to one of the world's most active volcanos, Piton de la Fournaise which has more than 150 recorded eruptions, it really is a place to visit this winter. It has a notable number of features which should hold it as world famous but instead it remains an undiscovered. The volcanic island is covered in large craters in which people live, it is a must to take a visit to Cirque de Cilaos caldera which unveils a new outlook with the climate changing and enjoy a luxurious rainforest being merged alongside magical waterfalls.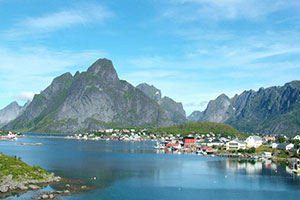 5) North Norway 
North Norway covers more than a third of the country and is the land of the Midnight Sun. The area is excellent for those who love fishing as it was the very basis of existence in this area and today you can find several characteristic old fishing villages with trademark wooden houses, once home to fisherman and traders. The lights will play a vital role in your experience, winter nights are long and cold, but they are far from the dark as you might think! The northern lights will play across the skies, displaying tendrils of red, purple, blue, and green light. All year-round Northern Norway is an impeccable destination with wildlife safaris, remote wildlife lodges and the incredible vantage point at North Cape.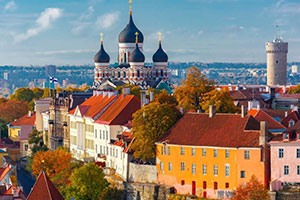 6) Tallinn 
Namely the most charming of the Baltic capitals, the Estonian capital is located on the southern shore of the Gulf of Finland and was once a Hanseatic port. This getaway is perfect for the couples who love culture and tradition, the old town is packed full of fascinating mediaeval detail with authentic eatery's all grouped together in the lively Town Hall Square. What's more, from November to January, the old town is transformed into a festive market place where you can stay at the classy Old Town hotel and enjoy seasonal concerts during the happiest time of the year. 
7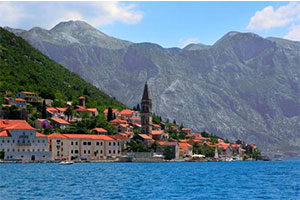 ) Montenegro 
Montenegro is Europe's under the radar spot and is all about mountain scenery, with the national parks filled with colorful displayed borders of wild flowers it is a picturesque landscape. You can explore by boat the Balkan's largest lake, Lake Skadar, a national park and Ramsar designated wetland. This getaway is perfect for nature lovers, beach loungers or people who love the thrill of adrenalines. A sight to see is the town of Budva, this is the main resort on the country's Budva Riviera and is made up of bell towers, shady piazzas but also modern boutiques and on trend cafés.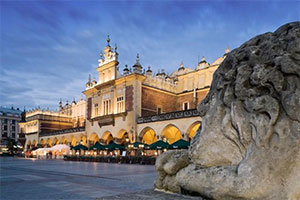 8) Krakow 
The city in the south of Poland has it all, from nightlife to renaissance surroundings it is hard to beat. In the day you can explore all there is historic from the regal Wawel Castle and relax in a quiet café. In the evening there is plenty to immerse into from cabaret bars, theatres, clubs and restaurants. A quirky place you can visit is Auschwitz-Birkenau, this the largest concentration camp in Nazi-occupied Europe during WWII. Unearth the historic setting by visiting the barracks, gas chambers and ruined crematoria. 
9) Cop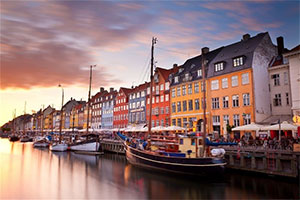 enhagen 
Renowned as the happiest city in the world, Copenhagen is packed full of cobbled streets and colorful buildings. What makes it so happy? The locals put it down to a feeling of cosiness and authentic charm. The city is ideal for a short break, Christmas is a magical time to visit Tivoli Garden and the chic Christmas markets. Copenhagen is also famed for some of the best Michelin starred restaurants in the world – so it you're both foodies than this one is for you! From canal tours to Royal Opera visits, the city is catered for everyone.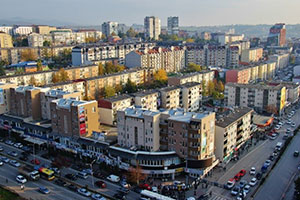 10) Kosovo 
Kosovo holidays are growing more than ever in popularity, the getaway is ideal for those travelers that wish to experience a hidden treasure and experience what not many have. A drive through the Kosovar Rugova Valley is a perfect way to first set your sights on the country of mountains, waterfalls and unusual walkways. Prizren is the hidden gem of Kosovo, the second city is filled with mosques and churches, climb the hill to the fortress and cross over to the ottoman era stone bridge to then enjoy a feast at many multi-ethnic restaurants. 
Do one of these winter honeymoon destinations take your fancy?
For more information on the Baltic Travel Company or to find some more great winter honeymoon destinations visit here.