Is Wedding planning taking up all of your time? Are you constantly on the rush between work, home life and wedding commitments? 
The stress and time consumption of planning a wedding isn't always easy – especially as we want to to be getting our beauty regime ready for the big day ?
Look no further than these quick fix beauty products to help you get ready in record time. Now we can cut your beauty regime in half whilst still getting maximum benefits so you can get back to planning your big day.
Speed up your beauty regime while wedding planning with these top products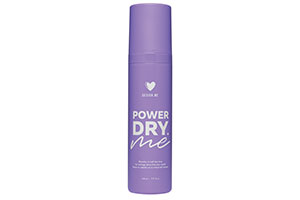 Do you ever dread washing your hair because of how long it can take to dry? Us too! Thanks to the innovative Design.ME Hair Powder Dry Me. £9.95, www.sallybeauty.co.uk which reduces your blow-drying time by 50% so you can enjoy your lie-in. This works by forming a thin layer around hair fibers which creates better cuticle alignment which in turn creates a better air flow with less water entrapment – clever stuff.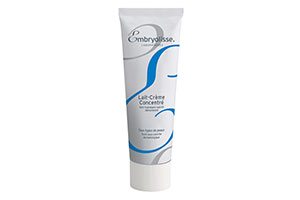 Having a multi-tasking cream is an essential product for a speedy make-over when you don't have much time in the morning. A favourite multi-tasking cream amongst celebrities and make-up artists is Embryolisse Lait Crème Concentre, £13, Boots.  One of the reasons it's so well loved is because it teams up as a moisturiser and a primer. Meaning that it tackles any dry skin issues and acts as the perfect make-up base too – bonus. With this cult cream you don't need to worry about finding a primer that works well with your moisturiser as this is all you'll need for perfectly prepped skin in a hurry.  
Incase the dreaded happens and your nail varnish chips or you wake up with half painted nails and no time to fix them - keep a butter LONDON Nail Scrubber, £10, Feel Unique, in your handbag. These handy essentials come  Individually wrapped and one wipe removes lacquer from all 10 nails so is perfect to quickly wipe away and get rid of the chip. The durable wipe does not fray or tear either so will ensure all nails are covered.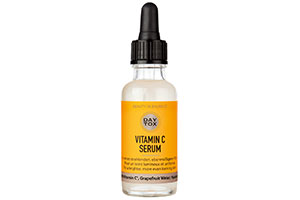 For those days when our skin just won't glow, try DAYTOX Vitamin C Serum, £29, Waitrose. Formulated to provide an instant glow, this serum with 10% Vitamin C tones and rejuvenates the skin, giving it a bright and radiant sheen that you can see straight away. For an even, radiant and firmer complexion. For optimum results, use morning and night after cleansing. After cleansing, put 2-3 drops on to the fingertips and gently pat into the face. After this your skin is glowing ready for the day ahead & ready for the wedding day. 
To keep your hair in place on those days in between washes try Only Curls Satin Sleep Turban, £15, www.onlycurls.co.uk. Ideal for keeping hair perfectly in the place whilst you sleep, this sleek, satin turban takes slumber style to the next level with a cute bow on the front. Now you can wake up with gorgeous, frizz free hair that's ready to go as soon as you are!  In addition this will keep your hair from breaking ahead of your day so you can maximise your luscious locks.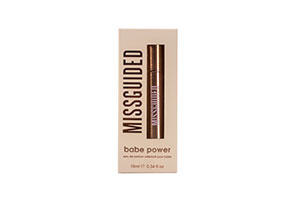 Heading out for a shop-until-you drop spree – or racing out the door for work? Perfume can easily be forgotten, however this is never an issue if you have your Twist & Spritz ready and waiting in your handbag! Twist & Spritz £12, available from The Fragrance Shop (www.thefragranceshop.co.uk), is the ultimate handbag essential that allows you to transport your favourite perfume in a travel-sized 8ml atomizer, equating to 100 sprays. 
If you're early morning rush involves getting on public transport and you don't want to use your perfume atomiser and spray everyone else on your carriage then simply reach for your Missguided Rollerball Fragrance (£8, The Fragrance Shop). These portable fragrances are perfect for keeping in your bag at all time and subtly applying fragrance when rushing between meetings or wedding planning commitments.  Available in Missguided Boss Babe, Missguided Babe Dreams and Missguided Babe Power fragrances. 
All these products are perfect to shorten your beauty regime, great for when your rushed off you feet wedding planning.