By Sophia Fannon-Howell, Deco London
Fragrance is personal. Most of us know what we like and what we don't. However, buying a fragrance for a special occasion can be difficult, especially if that occasion is your wedding day – a moment you will remember for the rest of your life, making the scent you choose forever associated with the memory. Specialising in a range of vintage perfumes, reimagined with a modern edge, we asked Sophia Fannon-Howell, founder of British perfume house, Deco London, for her advice on finding the perfect Wedding scent.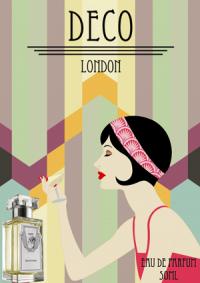 A classic or vintage-style fragrance is a great choice for a wedding day. Classic scents conjure up visions of glamorous Hollywood stars and the elegance of another era. Who wouldn't want to feel like Greta Garbo, Marlene Dietrich or the dashing Clark Gable?
Classic scents are typically high quality, well balanced with a good combination of natural and synthetic ingredients, which makes them elegant, interesting and sophisticated.
To choose the right scent, first establish what fragrances you and your dearly beloved like to wear and take inspiration from your everyday perfumes. It will add an extra hint of excitement to your day if you go for an exclusive, new scent, and if you choose together, purchasing perfumes that complement each other, this will ensure your aromas won't 'clash' on the day. With a little research online, you should be able to identify what fragrance families your everyday perfumes belong to, such as oriental, florals, woody, aromatic and this will guide you to what notes you both like. Exotic Oriental perfumes are a great choice for adding seduction and allure to your outfit (it is your wedding day after all!) – anything containing aphrodisiac notes such as patchouli, vetiver, musk and heady white floral ylang.
Choose an Eau de Parfum, or a parfum or extrait strength fragrance, which is the softest of all the strengths, as they contain fewer volatile ingredients the scent will last longer and linger close to the skin. The tip when applying your scent is to not overdo it. A gentle dab on your neck just under the earlobe and a spritz on the wrist should be just enough to give your husband to be a hint of your scent.
A range of classic and vintage-style scents can be bought from specialist perfumeries and premium department stores, whilst brands such as Deco London specialise in creating modern fragrance with classic elegance and appeal.
For a match made in heaven, Deco London's optimal scents for the Bride and Groom are Ernest, a tribute to classic British colognes and Millicent, a decadent bouquet of florals.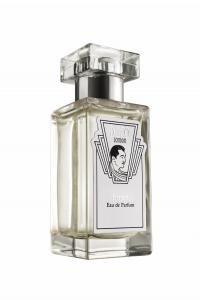 Ernest, ever the gentleman, offers a blend of exotic amber, vanilla, woods and leather, giving the perfume a distinct masculine aroma, with an added burst of citrus - known to help lower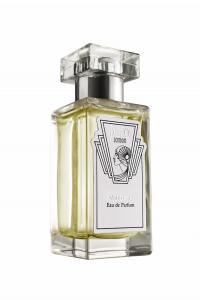 stress levels.
His female match, Millicent, epitomises the charm and charisma of the 1920s dame, opening with bergamot and mandarin, a heart of classic wedding flowers and expertly fused with woods and musk, which gives the fragrance its strong character.
'People spend years planning their dream wedding, down to the very last detail, but many forget to consider what fragrance they want lingering in the air. Perfumes help preserve memories, you should have a scent that sets the mood and will forever remind you of the happiest day of your life.' -
Sophia Fannon-Howell, Deco London
Available in a 50ml Eau de Parfum for £75, Deco London can be purchased exclusively from www.deco-london.com