All Skin Types • PulseLiftTM • 2 Modes • USB Travel Ready
NEW: Magnitone London BareFaced! Illustrated by Heather Marten
Magnitone has teamed up with My Showcase to create a sophisticated monochrome brush pattern, designed by Heather Marten. Heather is well known for her fashion-forward wedding invitations and greeting cards, all designed and made right here in Britain. Designed to symbolise the bold, British buzz of Magnitone skin, this limited edition BareFaced! will give any bathroom a contemporary twist.
Vubra-SonicTM A Match made in Heaven!
Get some good vibrations for beautifully conditioned skin, with Vibra-SonicTM Technology. This unique skin-friendly combination of pulsed vibrations (to tone skin) and sonic oscillations (to deep cleanse), gets deep in the skin where your hands can't reach, to wobble dir t out of pores, tone and boost micro-circulation. Skin is left super clean, naturally firm and fighting fit.
Flawless Bridal Make-Up
Everyone wants a flawless complexion on their wedding day. BareFaced! deeply cleanses pores and exfoliates dead skin cells to reveal softer, smoother skin.This aids the absorption of skincare products and creates the perfect base for flawless, long-lasting make up.This limited edition includes The Stimulator Lift + Tone Massage Head that works in harmony with PulseLiftTM Toning Mode. Switch to this head post-cleanse to massage in serums & creams, for a toning massage at home.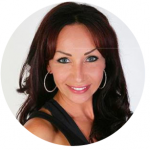 Sarah-Brock
Sarah Brock - Bridal Make-Up Artist 'It leaves my skin looking brighter and soft and it's perfect for travelling. I look forward to using it every night in my cleansing routine'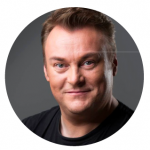 Paul Herrington
Paul Herrington - Bridal Make-Up Artist 'This is an essential part of my kitand I use it without fail before every make up I do. For brides it gives and instant beautiful glow and a perfect base for make up'
Available at MyShowcase.com from 1st September 2016. RRP £70